Our services
Custom Papers Writing
Editing Services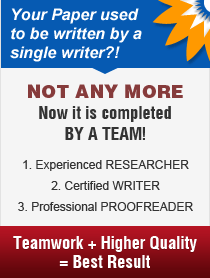 Breaking News
Professor Mould was a huge fan of 80s sitcom. I thought his jokes were quotes from the shows he used to watch (again and again) until I found out about British humor. (Long story.) If I wanted to see a black-and-white film, then I would switch to Turner Classic Movies (TCM). I must be subscribed to cable to catch a rerun of a defunct TV show. I was fortunate that my parents were couch potatoes.
It was hard to predict the fate of the James Bond franchise if Guy Hamilton didn't direct "Goldfinger". It was released on September 18, 1964, which was more than a month after Ian Fleming's death. It was possible that Fleming, the created of Agent 007, saw the initial print. And he would approve of it.
After hearing Professor Headley's views on German Expressionism, the topic turned to sequel, spinoffs or new episodes. David lamented the current state of filmmaking, where moviegoers wouldn't bother to count the number of sequels and remakes. The professor pointed out that the old studio bosses used to remake foreign films.
Latest News