Our services
Custom Papers Writing
Editing Services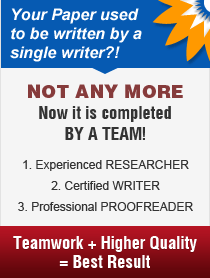 Breaking News
It was a sunny morning, which I was hoping for days. I didn't want to spend my gap year cooped in my (hotel) room. My roommate wondered if I would enjoy the monsoon season, even joking that I won't be part of a Bollywood production. It was my third day in Chiang Mai, where a Buddhist temple was a ubiquitous sight. Alas, the likes of me were drawn to the Grand Canyon and the nearby jungle instead. A statue of Buddha would be enough, even an elephant. (I was told that it could bring good luck.) A huge figure of Pokemon might lure the tourists. I'm not pulling a leg.
Colin was still bummed out from England's early departure from UEFA Euro late last month. It didn't help that our housemates called the English team the most overrated footballers on the planet. We might have sensed the heatwave. Otherwise, we would talk little (and focus on the assignments and examinations). We've been studying the classics for a year, but it doesn't mean that we weren't allowed to discuss less-important topics. Jennifer Aniston's op-ed was one of them.
My parents didn't understand why I must bring some paperbacks for the long trip. They found out the following day. Our flight to Phuket was delayed. My old man seemed unpleasant to be around, and I couldn't blame him. He wasn't used to the humidity. We couldn't feel the cold. (What happened to the air conditioning?) We were talking about the Andaman Sea for nearly a year, but we must wait for one more agonizing hour. It was a good thing that I brought some books.
Latest News