Our services
Custom Papers Writing
Editing Services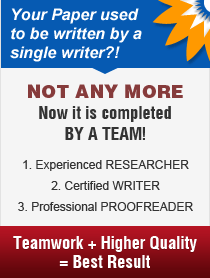 Do You Need to Write a Self- Introduction Essay?
You might think that writing a self- introduction essay is one of the easiest papers in the world to write, yet the truth is most students struggle with writing this type of paper. Introducing yourself in a manner which is both creative and memorable is not always such an easy task. This can be especially true when your purpose of writing one is to better your chances in being acceptance to the school you are applying to.
The goal in writing your self-introduction essay will be to make a lasting impression on your reader in a manner that sets you apart from the rest of the candidates. It should give your reader an insight to who you truly are and what you can contribute to the program you are applying for. You will want to be creative, witty, and articulate when composing your self-introduction essay.
Of course, there are a few necessary details you will need to include in your essay. The following information should always be incorporated in your opening paragraph:
Your name
Your age
Where you live-can be detailed, or specific-city/state
Where you presently attend school - can include grade level
In the content of your self-introduction essay you can write about any number of things. You should always focus on writing about something which allows your personality, as well as your qualities and attributes to shine through. After all, colleges require these types of essays so that they are able to gain a greater insight into the type of person you are.
The following are some of the topics you might want to consider writing about:
Your likes and dislikes
Something you love to do or excel at - special skills or abilities
Hobbies or activities
Volunteer work you are passionate about
Your family life
A life changing situation you experienced
A role model you admire
Your hopes, dreams, and aspirations
The closing paragraph of your self-introduction essay will perhaps be the most significant. It will be in this paragraph you will want to eloquently communicate why you want to attend the school you are applying to. This will include why you like the school and what the school specifically offers that you find so appealing. You will also want to communicate, perhaps in story form, what in your life has lead you to choose this school in particular, why you have chosen your field of study, and why you think the school would be a perfect 'fit' for you. This last paragraph will be crucial because it will convince your reader, as well as leave them with a lasting impression on why you are the best and most qualified candidate, well as demonstrate your strong communication and writing skills.
The bottom line here is... your ultimate goal in writing a self-introductory essay will be to show the school you are applying to that you are a unique individual, who would be honored to attend their school in a positive way. You will also want to demonstrate, (perhaps with a bit of your charm), that once accepted to their school, you will unquestionably be an excellence choice to represent the caliber of students that have come before you while living up to the school's reputation for turning out exceptionally gifted and productive members of society.

read all news
Rating: 4.1/5 (109 votes)